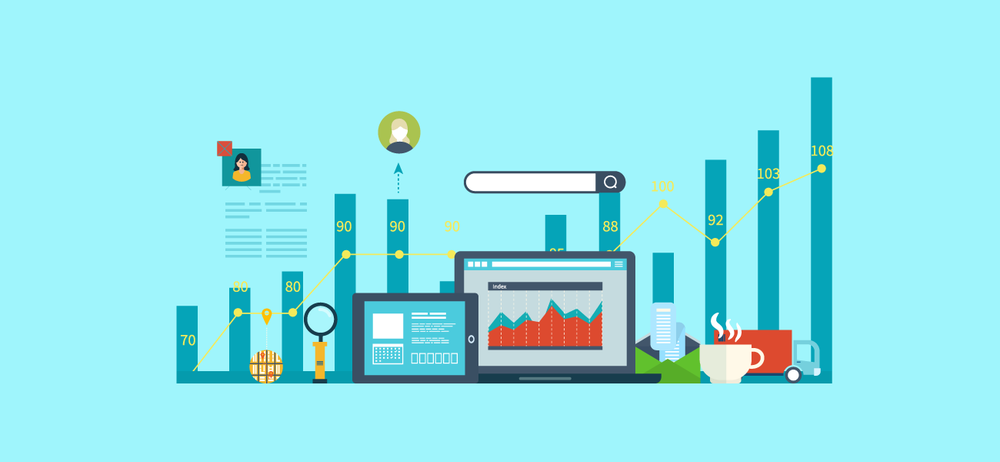 10 Ways to Beat Your Sales Quota in Q1
If you're reading this, you know how difficult it can sometimes be to stick to the sales goals you set for yourself with your manager. You were feeling confident and motivated during that meeting, and it seemed totally achievable. Well, it IS! Sharing ten ways to meet (and beat!) your sales quota this quarter starts with a little self motivation, and the rest falls into place.
1. "Failing to plan is planning to fail" - Benjamin Franklin

Every salesperson needs organization and structure. Everyone should have a "to-do" list or a planner that is accessible 24/7. Any major tasks not completed in one day should be moved to the next day. The goal for everyday should be to clear your to-do list in its entirety. Your CRM should be organized, well documented, and you should have your customers prioritized.

2. Sales starts from the moment you wake up, so prepare accordingly
Wake-up early… Sales isn't a 9am - 5pm job

Get your gym session done in the morning. If working out in the morning isn't your thing, set aside 5-10 minutes to do some meditation.

Eat a healthy breakfast... high in protein, low in sugar. This is the fuel that is going to propel you throughout the day.

Catch up on current events (social media, blogs, newspaper). Stay abreast with what's going on in the world… this will make small talk easier with clients.

Maximize your time during your commute to work. Listen to a sales podcast, start planning your task list in your head, etc.
3. Know your numbers
In today's world, every successful sales organization should be using some kind of CRM (Salesforce, Hubspot, SugarCRM, etc). CRMs are great for providing extensive analytics and reporting. Every top-performing salesperson needs to have perspective on their number of phone calls, meetings, contracts sent, deals won, deals lost, etc. The numbers don't lie! These figures will give you solid data and insights on your close ratios, number of new clients, referrals, etc.
4. Know your pipeline

Every top-performing salesperson knows exactly what is going on with their accounts and has identified the key decision makers. You should have a clear picture of the organization and know where they're at in your respective sales process. Copious amounts of notes should be taken after every meeting and interaction with a customer. Those notes should be referenced before the next meeting with the customer. Your largest target accounts should be identified.

5. Pick up the phone!

In today's world of Twitter, Facebook, and LinkedIn, it's easier than ever for sales professionals to hide behind an e-mail marketing campaign or LinkedIn message. If you want immediate results, reach across your keyboard and use your phone. Be proactive and not reactive. Pick up the phone and make things happen!

6. Telling isn't selling

We have all heard it before but it's the truth. Every top-performing salesperson that wants to beat their sales quota needs to constantly be asking questions and gathering information on their potential customers. Figure out your customers issues and how your product can be a major value-add to their organization.

Some sample questions:
Why are they buying at this time? Is there a regular cycle to purchases?

What is their buying process?

Where are they in the buying process?

What is their timetable for making a decision?

Is this budgeted or do they still need to get approval?

7. Engage your prospects that went dark at the end of the year

For every salesperson, closing deals at the end of the year is an art. The fact is that the large majority of sales professionals will have customers that disappear after Thanksgiving and they go into hibernation during December. In Q1 of 2017, you should go back through your prospects in November & December and make a point to re-engage with them for 2017. The more you do this, the better chances you'll have of turning a prospect into a sale!

8. Always, always keep evolving and learning

If you want to be a top-performer and beat your sales quota, find a mentor(s) that will help you accomplish your goals. You should constantly be offering to take other top-performers to lunch at your company. Learn from them, pick their brain, and find out what traits or habits make them successful. Then adopt those habits and work them into your sales repertoire.

9. Ask for referrals!

Every top-performing salesperson has spent the time to forge relationships with their customers. The customers that are already using your product can be your biggest ambassadors. Do not be afraid to ask for referrals - they are like gold! As a side note, do not ask for referrals via e-mail... it's too impersonal. This should be done over the phone or during in-person meetings.

10. "Rule number 76. No excuses. Play like a champion." - Vince Vaughn, Wedding Crashers