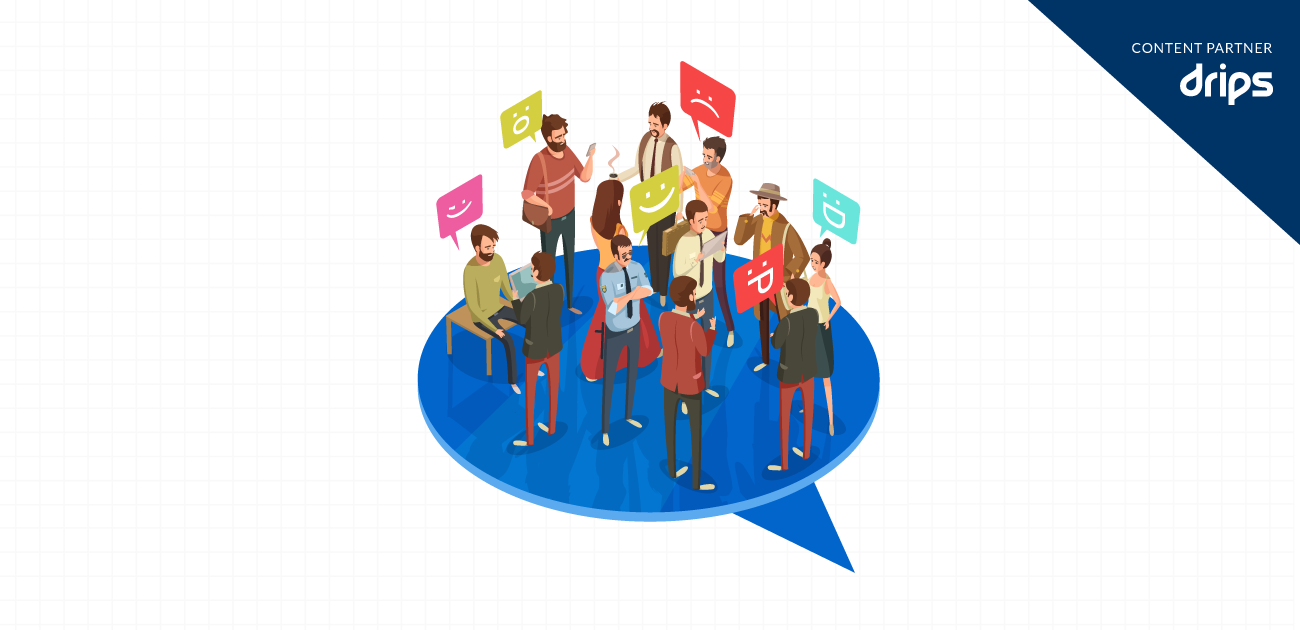 Conversational Marketing: It's In High Demand
It's one of the oldest sayings in the book of business - give the customer what they want. Somewhere along the way, this adage got lost in the hustle of trying to make the sale. Instead of listening to the person on the other end, businesses began to talk at consumers, telling them what they wanted and needed, when, how, and why.
This may have been the way businesses operated for years, but were their customers happy? Did they enjoy the interactions they were having? The drastic changes in marketing and consumerism point us to one resounding answer… definitely not!
Times have changed. In the customer-focused world we live in now, this style of marketing doesn't work anymore. Interrupting people's lives is no longer the way to get the sale. When someone inquires on a website, a landing page, or sends a tweet, it's done on their time. The follow up should done be in similar fashion.
We live in an on-demand 24/7/365 economy. While I grew up being able to order a pizza on demand, I still had to go to Blockbuster to rent a movie. Now if I want to watch a show, it's Netflix and Hulu. If I need a ride, it's Uber and Lyft. I can order things same day on Amazon instead of going to the store. Hell, if you need a date, you can just swipe right!
This on-demand world has caused consumers to demand respect of their time. Want to talk to them on your time? Too bad. Businesses must adapt and connect with people on their terms, not vice versa. Every lead is a person, and every person has their own preferred method and manner of contact. Humanizing your lead process is the key to conversational marketing. Tuning into each person's preferences will build rapport very early on in the sales process, and in turn, get the outcome you want, but in the method and at the time that the person wants.
A massive pain point for businesses is no one wants to talk on the phone anymore. The DNC (Do Not Call list) is more prevalent than ever. Telemarketers call during inconvenient hours (like dinner time, during the workday or while you're driving), contributing to this stigma and causing the formation of new formidable laws. Stay tuned to learn all about TCPA (Telephone Consumer Protection Act) in a future post!
This demanding lifestyle translates simply into marketing. Maybe someone fills out a form on your website after hours... Easy enough. Regardless of the time of day, there should still be an automated email going out, thanking them for inquiring and asking for a convenient time to call or email to follow-up and get more information from them. This way, they get to choose the time and method of contact. It's all completely in their hands. If you want to go a step further (as I do), you should have systems in place (like Drips), that can instantly SMS the user that came in after hours with a personalized text.

"Hey Bob, sorry you caught me after hours. I'm back in the office tomorrow at 9am, can I call you then?"
Once engaged, it's much easier to schedule introductory calls that are ideal time-wise so you aren't interrupting their everyday life. Not to mention, they won't continue shopping your competitors. This strategy is changing the dynamic of conversation, translating into longer talk times and higher close rates. Why's that? Because they know the call is coming, and they're fully engaged and prepared to chat about your business and their needs.
"When you take the time to chat with people on the channel of their choice, whether it's SMS, Facebook, email, or web chat, and you call them when they are actually expecting it. Guess what happens? They pick up! Not only do they pick up, they are much more likely to close."

-the Drips business model
Sending a follow-up text or email allowing them to choose a time for you to reach out, whether it's tomorrow or a week from now. That's effective conversational marketing, and it's happening now.
Try these conversational marketing strategies:
Opt-in email marketing - company updates, promotions and other news

Customer surveys - ask for their honest feedback on their experience

Be available - Host live chat on your website, offer 24/7 customer service, and social media monitoring

Observe and adjust - know your audience, and test constantly. Their preferences will change, so your delivery should, too.

Use a managed service like Drips.com to manage your 24/7/365 conversational chats
Learn how a Drips customer increased their call close rate from 5% to 25% by split testing and implementing conversational marketing methodologies.