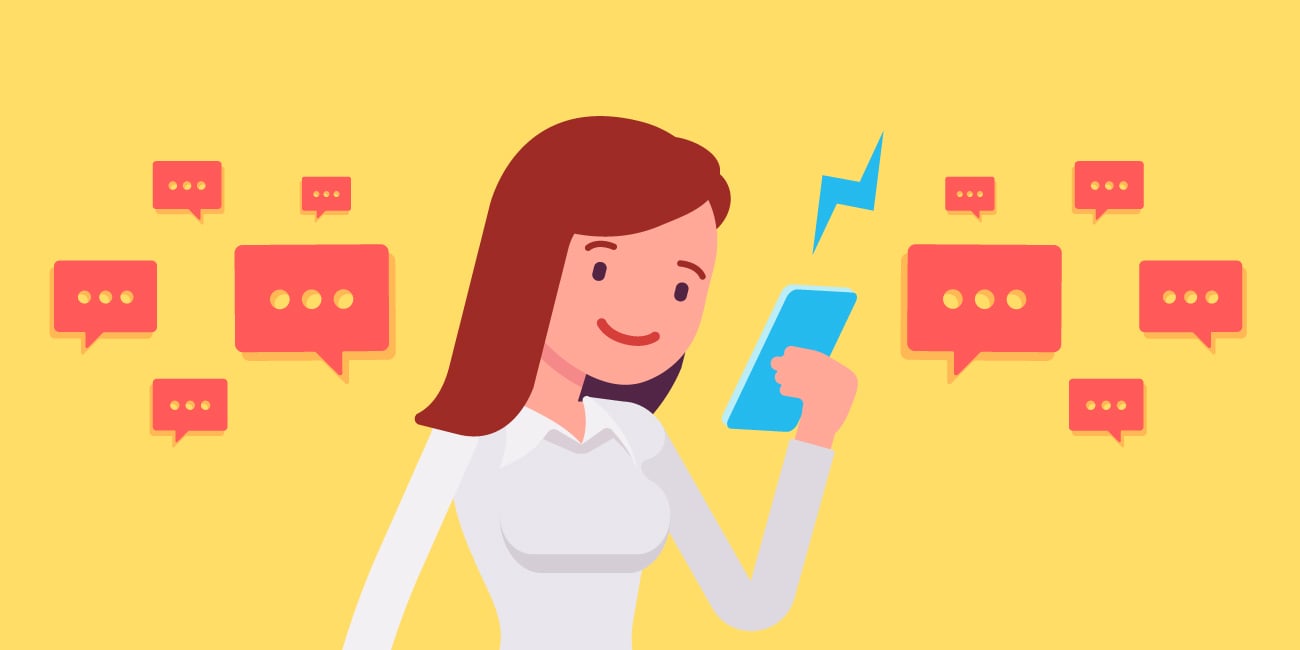 Why Your CRM Needs SMS to Boost Customer Engagement
Adding new capabilities to your CRM arsenal is the smartest way for a business to grow, close more deals, stay organized, and increase productivity.
SMS is a genius way for your Sales team to communicate with prospects and customers. It's also great for Support teams, Marketing for data pulls and campaigns, and much more. It's time to start thinking about adding SMS functionality to your CRM and truly supporting your Sales team in taking lead generation and closed-won deals to the next level. Read on for more on what your business can do with SMS!

1. Send Notifications & Updates
Whether it's an update about an order, notifications about products they expressed interest in, updates on the service they're using... the list goes on and on. These notifications can be scheduled based on actions, or sent in real-time. Either way, it's a boost in customer experience because it provides open communication with your customers while being relevant information to their interests.
2. Send reminders
Any office that has appointments or meetings can benefit from using SMS for appointment reminders. The biggest pain point that offices experience is no-shows or cancelled appointments without enough time to fill the open slot. With SMS, you can send an appointment reminder a day or two before and allowing the patient or visitor to confirm or reschedule.

Rather than calling a landline and leaving a voicemail, you can jump right into your audience's hand by sending a quick appointment text to their phone.
3. Send follow-up comms
Follow up is key for sales and marketing teams to close deals, utilize campaigns to the fullest, and for Support teams to follow through on open tickets.
Send a thank you text after a conversation

Follow up a customer service call with an SMS for any questions

Follow up with an exploratory question after an initial sales call
4. Launch marketing campaigns with promos & sales
We already know SMS boasts some of the most impressive conversion rates in marketing -- that's not news to us. Truly understanding your audience and their preferences will get you farther in marketing than any strategy or tool ever will. Knowing consumers open text messages more than any other type of communication means SMS should be a massively utilized tool in your outreach (if it's not already!).
Send flash sales notices, restock alerts, holiday discounts, and more
Engage your audience in opt-in SMS campaigns
Share relevant announcements and news
Utilize for communication during events
Announce trade show booth locations and show specials


5. Create real conversations


The desire for true person to person contact can't be denied in today's world - authenticity is nearly required if you're trying to reach consumers and build their trust. SMS creates an opportunity to do just that - from the platform your team is already using. It's a win win for both parties!