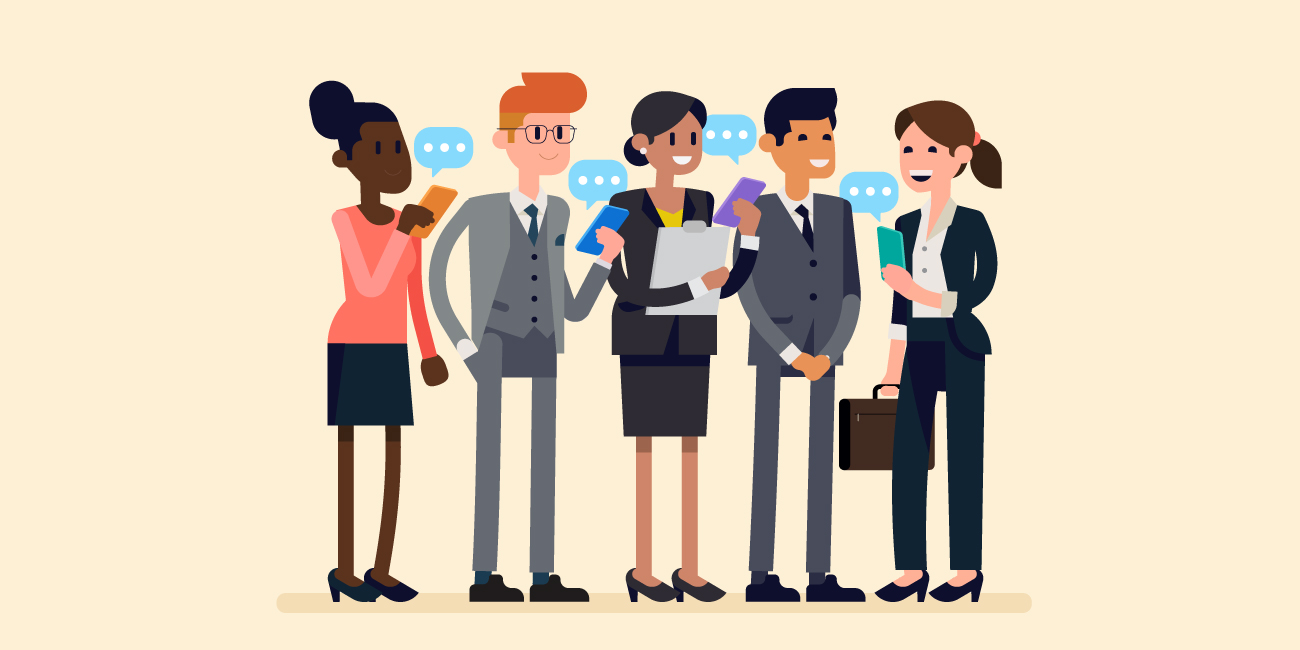 SMS to Boost Employee Communication & Productivity
Looking to quickly get important information in front of your employees, why not grab their attention with a text message?

With a 98% open rate and a whopping 90% read within the first 3 minutes, SMS has become the go-to channel for immediate communication. In comparison to the classic email, with a reported 25% open rate and 90% reported as spam, employees may miss out on newsworthy information.

Company Emails Aren't Dead
If you're not looking to give up on company emails entirely, try scheduling a quick text reminder for employees to check out an important email in their inbox. Then all that's left to do is sit back and watch the engagement and open rate skyrocket.
For example, your CEO regularly sends out email monthly newsletters to the entire company, but notices many departments disregard the updates. Still wanting to communicate important headlines to all employees, and not ready to give up on email updates all together, she sends out a quick text message as a reminder for all employees to read the newsletter that just hit their inbox. No way are those emails are going unnoticed now.
How Internal Communications Departments Can Use SMS
As your company continues to scale, maintaining consistent employee communication keeps your team unified, informed and engaged with your company.
Below are just a few ways ways to use SMS for quick and easy employee communication.
Important company updates & news

Special event reminders

Emergency notifications and weather alerts

Building/ facilities alerts

Employee recognition

Coordinate staff schedules and shift requests

HR benefits, updates, and policies

Employee feedback
Send Quick Links
Let's be real, we all love clickable links. And with a 36% click through rate, links within text messages prove to add user interaction and extra engagement.
HR forms

Internal job postings

Daily lunch menu

Employee surveys

Special employee discounts

New company blogs
Keep Employees in the Loop
For employees to receive SMS messages, all it takes is a simple opt-in by texting a keyword. A keyword could be your company name, your mascot or logo, or the city your office calls home.
Another option is setting up a keyword for a specific team event coming up. For example, all updates regarding our company holiday party, employees opted in to the keyword "YTELPARTY". From reminders about the time of the event, to details about parking and food, employees are sure to stay well-informed! Who says keeping employees in the loop has to be complicated?