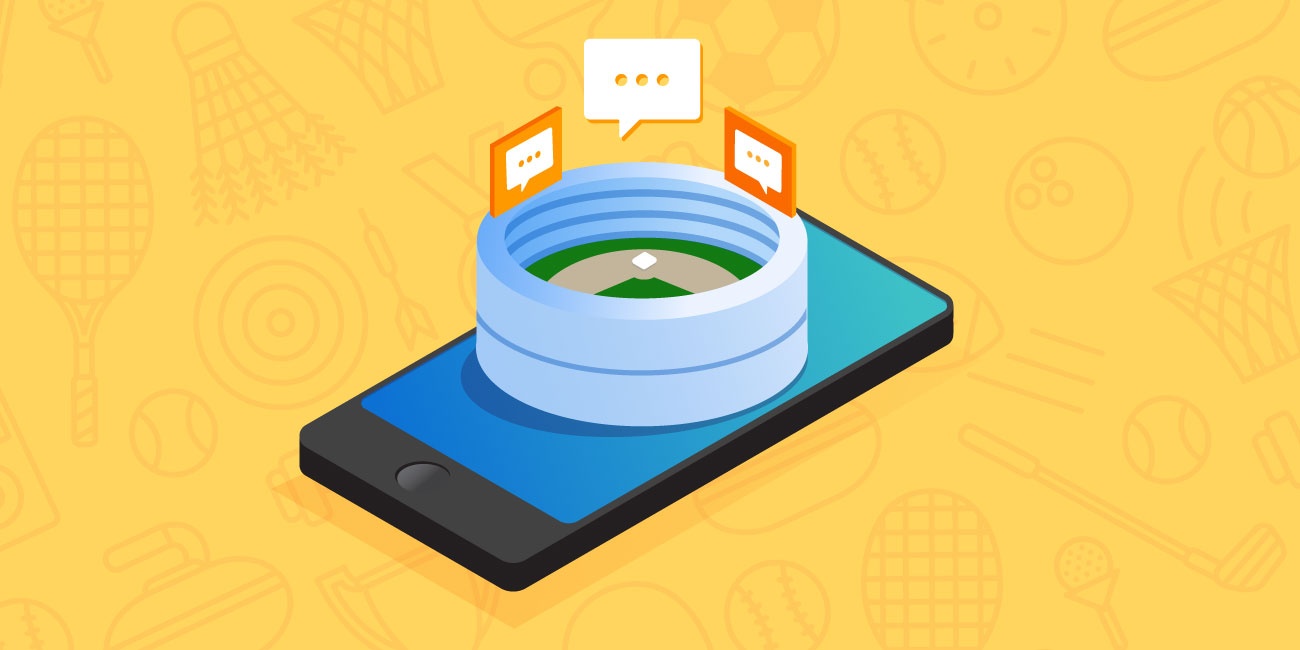 SMS Industry Guide: Sports and Entertainment Venues
Whether you're looking to communicate with sports fans, concert-goers, or theater season ticket holders, draw in the crowds and increase fan engagement with a powerful SMS marketing campaign.
SMS for Entertainment Venues
From good eats in the area to upcoming event notifications, there are so many more outreach opportunities to have with fans and attendees than just a basic ticket confirmation text.
Sporting Events
Registration and ticket confirmations

Final score notifications

Food and drink options at or near the venue

Player info, updates, and stats

Team schedules

Future events and games at the venue

Run a voting poll during the game for fan participation
Any Entertainment Venue
Upcoming event reminders and info

Special offers and giveaways

Promote and link to your website

Local good eats near the venue

Employee coordination and scheduling
How Do SMS Campaigns Work?

Your audience subscribes to your designated short code or long code number to receive tailored SMS messages about your events- building your brand and customer loyalty through a memorable short code number, all the while promoting your event.
Pro tip: The more phone numbers enrolled in your SMS campaign, the more profitable and effective your messages become!
How Do You Get Subscribers?
1. Appeal to your audience
Think incentives! Who doesn't love free stuff? Give your audience some fun motivation to join your SMS campaign with special promotions and giveaways.

"Want a chance to win 2 free concert tickets? Text TICKETS 411-414 to join our sweepstakes!"

2. Put it on display
Chances are you're already advertising events on multiple platforms. Whether it's on the jumbotron, Facebook, a billboard, or an email, promote your SMS campaign anywhere and everywhere with simple and clear instructions like:
"Love hockey? Keep up with everything Penguins by texting START to 411-414!"
Regardless of industry, SMS is a universal marketing tool that connects your business to the right audience.
Check out our SMS Industry Guides: