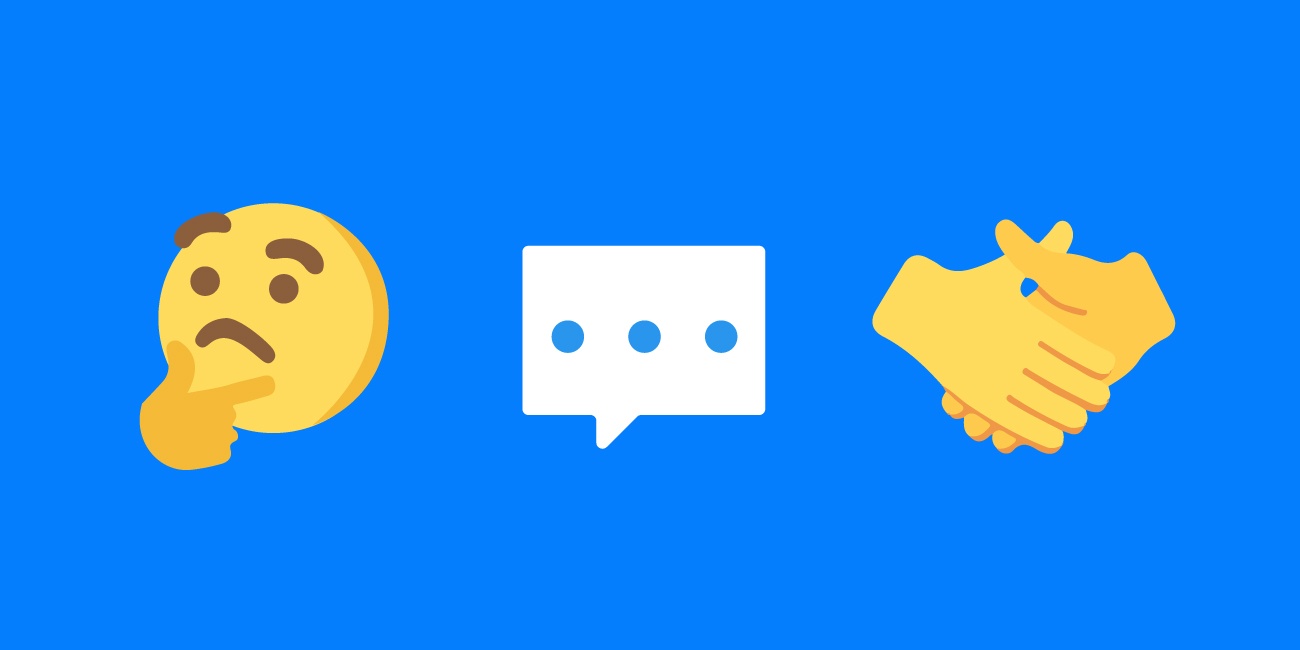 SMS for Sales: A Prospecting Dream
SMS can be used throughout the sales process, from second phase prospecting to further engagement, all the way up to winning the sale.
We already know some 91% of people carry their mobile devices all day
, and they check them an average of 150 times a day. With this level of access to prospects, SMS is the obvious choice to interact on the channel of their preference at a pace they're comfortable with.
Let's jump in to how your sales team can utilize SMS to close deals.
1. SMS as Follow Up
Once a prospect or lead has interacted with your business, SMS is the perfect way to re-engage or follow-up, but it shouldn't be the first method of contact.
THE NUMBERS
Sales SMS following up other channels increases conversion over 100%

Sales SMS as first contact lowers conversion chances by 5%
2. Targeted Communications
With low reported spam and high open rates, SMS is a great tool to open the door for more targeted conversations with leads. Personalized text messages create strong impressions and improve the likelihood of conversion.
THE NUMBERS
SMS has open rates of 98%

SMS averages response rates of 45%
3. Keep It Relevant
The SMS 160-character limit proves that concise communication is best. Relevant SMS messaging has a powerful impact on the perception of your business. All touch points will help build trust and loyalty.
THE NUMBERS
3 or more purposeful text messages after initial contact can increase conversion rates by 328%

74% of people form positive impressions of businesses who interact via SMS
4. Be Creative
Use SMS campaigns to continue engagement, regardless of where leads are in the buying process. Run sales abandonment SMS campaigns to re-engage leads, send out assistance and confirmation messages to build rapport, or interact directly to garner feedback.
THE NUMBERS
80% of professionals use SMS for business purposes

85% of consumers want to engage in two-way conversations with businesses
5. The Chosen Channel
Over 80% of the time, leads have provided their mobile numbers at some point in the sales process. That's because 90% of consumers prefer text over phone calls, and one-third prefer SMS over all other forms of communication.
THE NUMBERS
91% of consumers prefer SMS to voicemail

U.S. smartphone users send & receive 5 times as many texts vs. calls each day
Hesitant to use SMS as a follow-up sales strategy?
Consider one of your prospects that is near closing. Reach out via phone and email, and see what engagement you get. No response? Send out a personalized follow-up text message the next day to test out a new method of outreach. You might be surprised by what channel they end up responding on.
Looking for some other communication channels to communicate with leads? Download the eBook on outbound lead gen solutions for new insight!