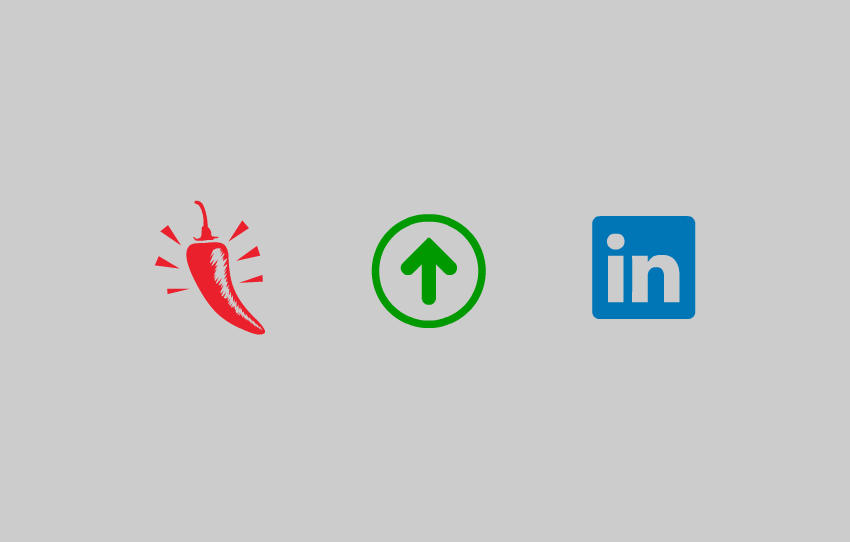 Spice Up Your LinkedIn Profile & Wow Visitors
Of all the social networks used today, LinkedIn is probably the most challenging to maintain, compared to the others. It's easy to spend hours adding new connections, reliving your college experiences, writing recommendations for colleagues and friends, and trying to describe your professional resume in a short and concise manner, while also conveying your unique personality. It can be a bit overwhelming.
LinkedIn is an extremely helpful tool to connect with businesses, thought leaders, colleagues and others within your network. To remind you of the greatness that a tool like LinkedIn can bring to your career, we've put together a few tips and tricks that will surely bring you back to the land of loving LinkedIn as a social media outlet, instead of dreading the time you put in.
Keywords




The best way to be found on LinkedIn, by anyone, is achieved by doing your homework on keyword research. Keywords will optimize your profile using SEO tactics to increase traffic to your profile by more people who are searching for similar qualities or skills. You can learn more about LinkedIn keywords here.


Highlight Your Wins

Deck out your profile with accomplishments! This is your chance to brag, and to make it great. If you won a great sale or client, tell us about it. If you were published by a popular publication, share a link to your article. This kind of work only builds credibility and keeps your contacts interested in learning more about you.



Endorsements



Ever heard the phrase, "You scratch my back and I'll scratch yours"? This rings true for endorsements; the more you give, the more you receive. Networking and endorsements go hand in hand; Having your contacts validate your skills is a very smart way to showcase your resume and profile. Bonus: Did you know you can re-order your skills by importance on your profile?
Work Samples



Hand-pick which work and projects you want to share on your profile. Be picky. Decide what you'll post based on relevance, quality, and the time period. Treat this section as an artist would a portfolio. Ask yourself, "Is this something that really exemplifies what I'm capable of doing? Does this show off my best qualities?"
Publish Posts

Showcase your knowledge by creating your own original content and posting it to your network. This will establish you as a thought leader in your industry, and give you credibility towards all your contacts.
How do you perfect your LinkedIn profile? Share with us in the comments!