Embeddable Softphone
Turn your CRMs into a communications hub – Compatible with Salesforce, Zoho, Hubspot and more. Add call, text, and chat functionality within 2 weeks with our embeddable softphone – and increase overall revenue per user
Connect With Our Experts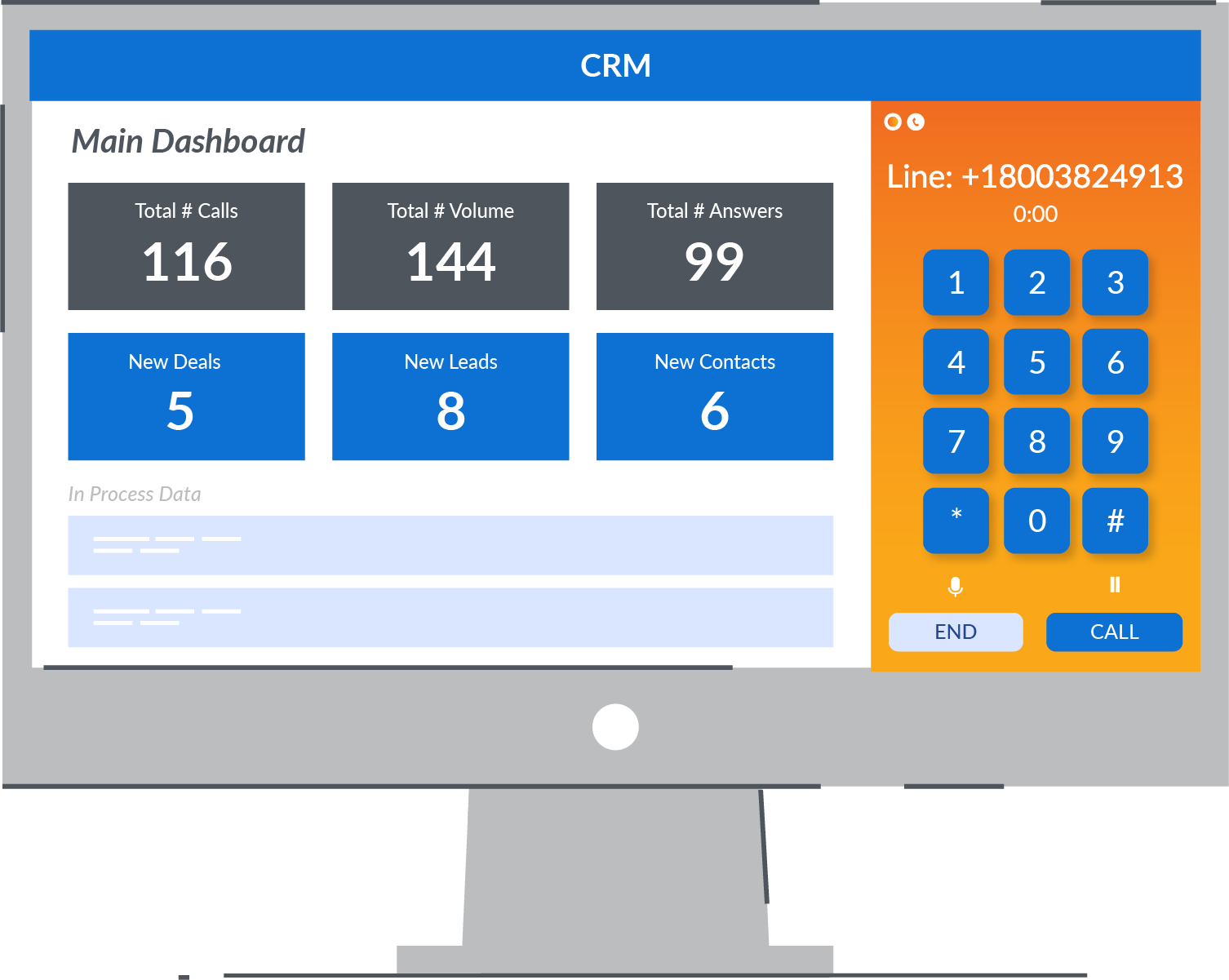 Create a Single Voice, SMS, & Communications Experience

Low-Code
With just a few lines of code, embeddable tools are added into your platform using simple javascript libraries.

All-in-One
Make voice & video calls, send texts, create call lists, and more—all within one webphone.

Integrated
Edit and update contacts with call & sms data including recordings for a seamless communications experience.
A Feature Rich Solution for Any Platform

Voice
Calling

High quality voice calls directly from the browser

Inbound Call

Receive inbound calls to the webphone with custom notifications, find-me/follow-me, & voicemail options

Click-2-Call

Click-2-Call any number to place an outbound call and log it in the CRM

List Calling

Push or upload call lists to the webphone for in line dialing

Call control

Transfer calls via 3-way, blind, and hold / mute

Messaging
SMS

Send and receive texts with full conversation history

Chat

Communicate with internal teams in real time

Integration
Manage contacts

CRM, call logging, and SMS data / recordings

Number Insights

Have confidence in your number with the real time reputation indicator and know how each carrier statuses your number

Stats

Uses can view their communication statistics for the day, week, and month

Status & Presence

Set availability status and avoid interruptions and dead end call transfers
Wondering Why Top CRMs Use Pre-built Communications?
Download our ebook to discover how this Webphone will enhance your CRM customers' communications experience.