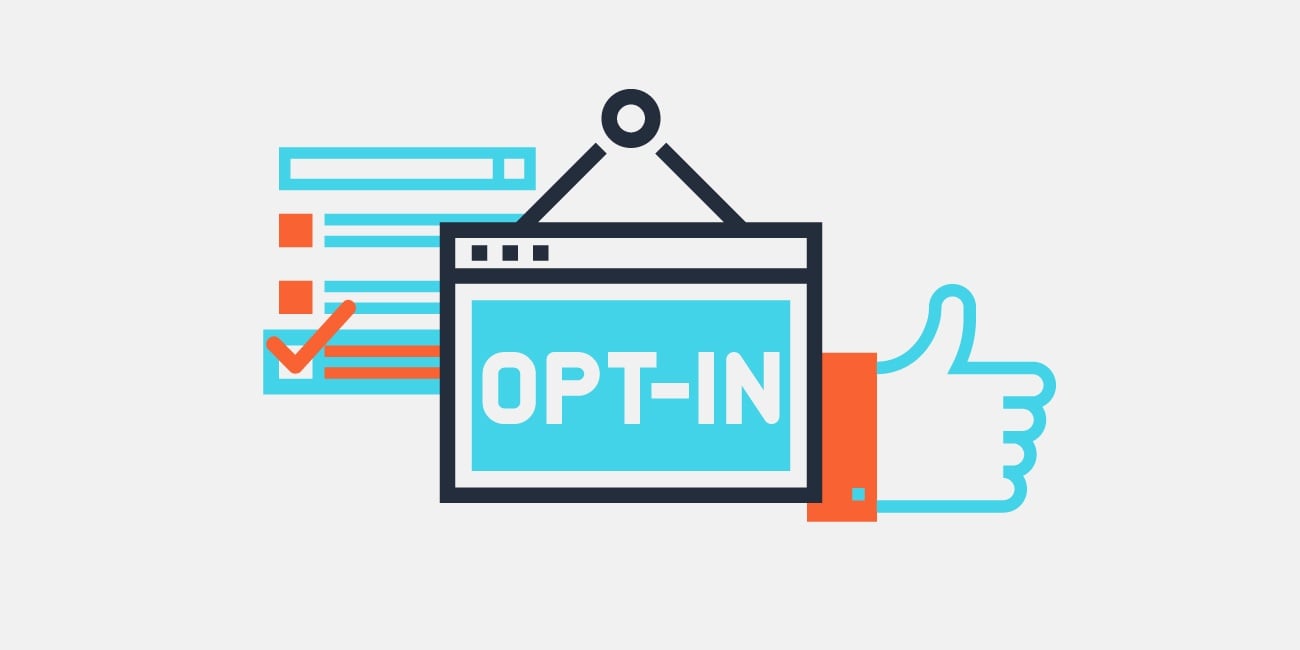 Best Practices For Opt-Ins In Marketing Campaigns
Once you've planned to incorporate short code into your marketing mix, the next step is generating a distribution list to send your SMS messages to. This is where consent and recipient opt-in come into play.
The benefits and power of short code SMS marketing are abundant, but user consent is essential to begin raking in those staggering response rates and warm leads!

Why is consent needed?
The Telephone Consumer Protection Act (TCPA), enforced by the FCC, requires express user consent prior to receiving marketing communications of any kind. This includes SMS marketing, which applies to short code.
The trade association CTIA helps service providers and marketers meet federal regulations for SMS marketing by monitoring all short code use. Prior to publishing campaigns, short code campaigns must be approved by carriers. A large part of the approval process is ensuring consent requirements are met to protect consumers.
To further assist service providers and marketers with TCPA compliance, the CTIA has published the Short Code Monitoring Handbook. The handbook has four guiding principles:
Display a clear call-to-action (CTA) -

All programs must display a clear CTA so consumers are made aware of what they are signing up to receive.
Offer clear opt-in mechanisms -

Consumers must expressly consent to receiving marketing messages for every campaign.
Send opt-in confirmation -

Consumers must always receive a confirmation message once opted in.
Acknowledge opt-out requests

-

Service providers must acknowledge and act on all opt-out requests.
The Clear CTA
Each advertisement (CTA) for your short code campaign must have:
Program name, description, and text message frequency (per day, week, or month)

URL to full terms and conditions of your program, including privacy policy and STOP/HELP information

Opt out instructions (for recurring message campaigns)

HELP instructions

Additional carrier cost disclosures

One of these two variations for "standard rate" campaigns*

"Message and data rates may apply."

"Msg&data rates may apply."
*Standard rate campaigns are those which you're not charging a premium fee to join.
Opt-in mechanisms
According to the CTIA, acceptable opt-in mechanisms include:
Entering a phone number online

Clicking a button on a mobile web page

Sending an mobile originated message containing an advertising keyword

Signing up at a point-of-sale (POS) location

Opting in over the phone using interactive voice response (IVR) technology
"Double opt-in" is not a TCPA or CTIA requirement, but it is recommended to avoid potential issues. Users who have opted in may not see the necessary disclosures, which might be the case with someone opting in after seeing a billboard advertisement.
Opt-In Example
"Ytel newsletter sent 1/week. Reply HELP for help. Reply STOP to cancel. Msg&data rates may apply. Terms/privacy: www.ytel.com/terms. Reply Y to confirm sign up."
Once the user gives consent, it's time to confirm opt-in.
Opt-in confirmation
Opt-in confirmation messages are handled differently depending on the type of campaign: single or recurring message. Single message campaigns are for one-off messages, like texting DOWNLOAD to 123456 to receive downloadable content from a business. Recurring message campaigns deliver repeated messages to recipients, like a loyalty program that sends weekly discounts.
Single message campaign:
"Ytel: Give reference #12345 to your account manager for $100 in API credits."
Examples of single message campaigns:
Informational alert

Purchase receipt

Delivery notification

2-factor authentication
Recurring message campaign:
"You are subscribed to weekly Ytel system alerts. Reply STOP to cancel at any time. Call 1-800-382-4913 for support. Message and data rates may apply."
Examples of recurring message campaigns:
Informational alert subscriptions

Event reminders

Marketing or loyalty promotions
Acknowledging opt-outs
Recurring message campaigns must advertise opt-out instructions upon program opt-in and at regular intervals of at least once per month thereafter. Single message campaigns don't need to advertise opt-out instructions.
Opt-out instructions are required for all programs in the terms and conditions URL. All short codes have to recognize STOP, END, CANCEL, UNSUBSCRIBE, and QUIT as universal keywords for opting out.
It is customary for every campaign to send a confirmation once a recipient has opted out, but no further messages may be sent.
Opt out example:
"You have opted out of Ytel system updates and will no longer receive messages from this number."
Stay tuned for more information on short code opt-ins! In the meantime, download our free eBook and explore ways to improve your lead gen efforts through SMS, RVM and other emerging channels.