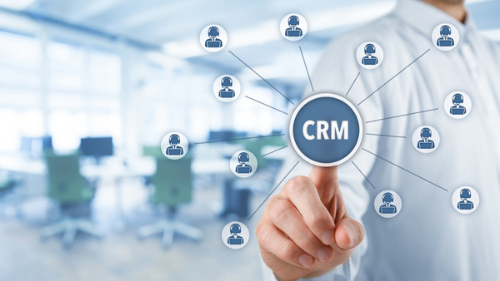 Is Building Communication Tools Into Your CRM Worth It?
The Once-Popular Answer: Build
When Twilio modernized telecommunications by incorporating API commands, many businesses started building communication tools directly into their CRM. And why not? When done correctly, integrated APIs can give you greater control and more upsell opportunities while keeping you a step ahead of your competitors.
Why It's Often Wrong
While adding basic communication tools like SMS and calling capabilities to your CRM is entirely possible with APIs, most customers are looking for more than that. They also want features like:
Intelligent routing capabilities
Automation
Help troubleshooting call quality issues
Safeguards preventing the overuse of phone numbers
Keyword tracking
A user-friendly app so they can communicate on the go
A2P messaging
An IVR that is easy to customize
Tracking numbers
Call recording and analysis
Metrics that meet their custom needs
…and they want it all wrapped up in a neat little package. With these added capabilities, the cost of building and maintaining custom communication tools varies depending on several factors, such as whether you're using onsite or outsourced developers and which APIs you're using.

To complicate things even further, communication tools are constantly evolving. Many customers rely on their CRM software to be future-proof, but technology is so fast-paced that adapting to every changing communication need can become a major challenge for CRM developers.

At this point, you need to ask yourself: is building communication tools into your CRM really worth it? For most CRM companies, the answer is no. The complications and added costs that arise only serve as distractions from their core competencies, which is why many simply give up on adding communication capabilities altogether.
The Correct Answer: Partner
Given the increased need to meet business demands with modern communication tools, more and more CRM companies are opting to implement a reliable UCaaS platform. Unfortunately, most existing phone systems are outdated and don't have the APIs necessary for your CRM and UCaaS provider to integrate – which is where Ytel comes in.
Our business phone system has all the features needed to improve the customer communication experience – but most notably, it's easy to set up and integrate with CRMs. Whether you're a CRM company looking to partner with a flexible UCaaS provider or a business user wanting easy integration for your existing CRM, Ytel is ready to help. Reach out to us today to get started.
References
https://wellapp.com/blog/build-vs-buy/