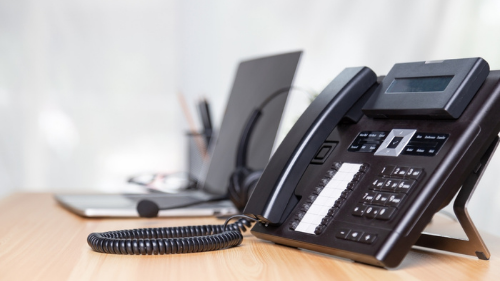 Is Retail SIP Trunking Right for Your Business?
What Is Retail SIP Trunking?
SIP trunking uses the internet, instead of analog copper lines, to connect business phone systems. With retail SIP trunks, telecom providers can offer one or more connections to customers who are looking for reliable, cost-effective telephony services.
Traditional PBX systems are inefficient and expensive. Businesses are transitioning to SIP trunking for greater scalability and convenience, so it isn't a matter of if your clients will buy this new technology but who they'll purchase it from. By offering SIP trunking to your clients, they can enjoy more flexible work solutions, better connectivity, and drastically reduced costs.
Why Is Retail SIP Trunking Gaining Popularity?
Because SIP trunks are more reliable and economically feasible than traditional PBX phone systems, businesses are looking for providers of this innovative technology. Your clients trust you to help them upgrade their telecom network, and reselling SIP trunks will give you a competitive edge.
Aside from staying ahead of your competition, retail SIP trunking offers several benefits for resellers, such as:
Easy Deployments
Since SIP trunks are internet-based, you don't have to wait for physical phone lines to be installed before implementing your product. Provisioning is easy and can be done in real-time, and configuration can be performed on-demand.
Additional Profitability
While SIP trunking is an effective revenue stream on its own, there are a host of other services you can sell alongside SIP trunks to increase value for your customers. Bundle SIP trunking with direct inward dial (DID) numbers, inbound toll-free services, international long distance, and more for added profitability.
Cost Savings for Clients
The biggest appeal of SIP trunks for businesses is that they represent significant cost savings. Between all of the equipment, wiring, installation, and support that traditional PBX phone systems require, companies spend massive amounts of money maintaining their communications system.
SIP trunking, on the other hand, costs very little per month and doesn't need additional equipment. Simply put, companies stand to save a lot of money by switching to SIP trunks.
Customer Satisfaction
Introducing your clients to SIP trunking is a great way to strengthen your relationships by providing cost savings and increased value. Businesses need efficient communications systems and, as their trusted telecom provider, they can continue relying on you for all their communication needs.
Are You Ready to Start Selling SIP Trunking?
There is no doubt that resellers and customers alike benefit from SIP trunking. However, choosing the right retail SIP trunking provider to partner with is vital for providing the highest quality and value to your clients. Contact us today to learn how our SIP trunking can help you grow your business, benefit your customers, and increase your revenue.