Release Notes
Release Notes: Reporting and Webphone improvements!
Learn about the latest product updates so you can provide your users with industry-leading communication tools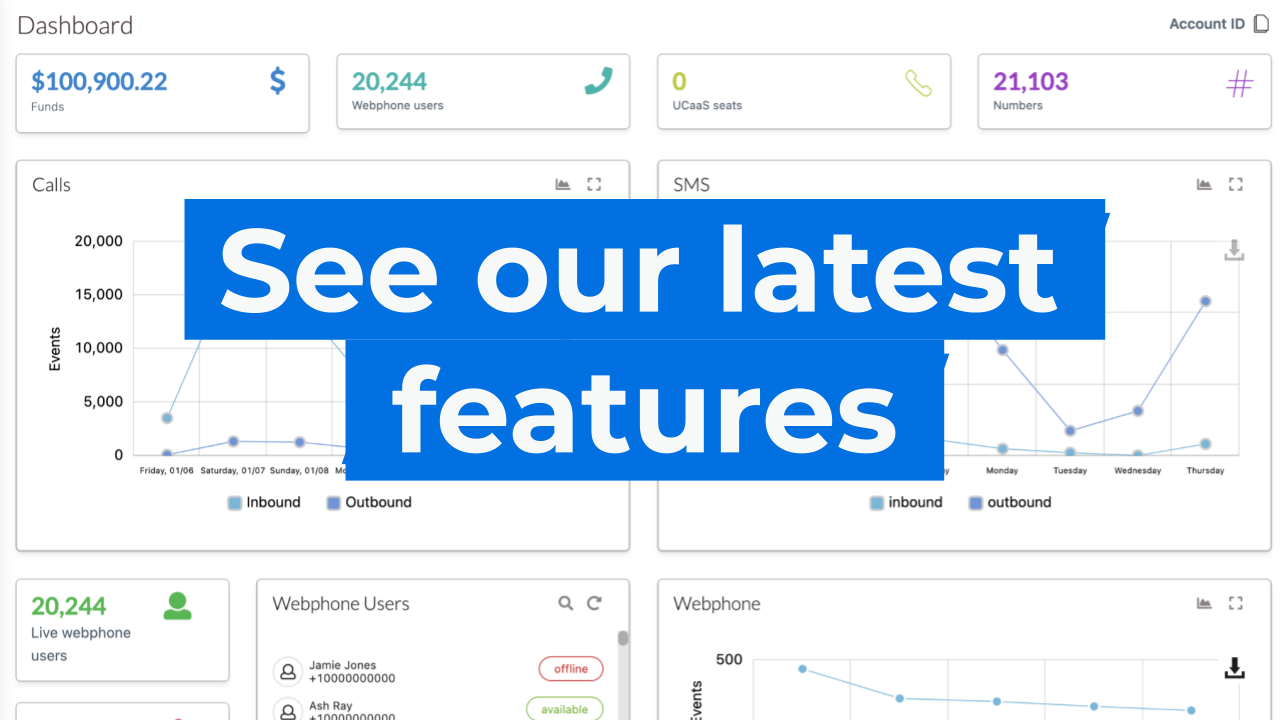 WHAT'S NEW?
---

Reporting
Now, when you log into app.ytel.com, you are presented with quick statistics related to calls, SMS, the top 5 webphone users, and a list of webphone users with their presence activity. You can also access deeper analysis of your communication data by selecting day, week, or month aggregates, as well as viewing call activity statistics and the average length of calls. Additionally, you can compare call costs by phone number or global account data by clicking into the SMS or calls section of the dashboard or navigating to the communications reports in the reporting section.


Webphone
With webphone, you can now:
Turn on/off different features. Allowing you to control which features you give your users access to.



Easily see your recent calls, voicemails, and sms. You even have the ability to quickly call or text back a contact who recently contacted you.



Record a voicemail greeting within the webphone. If your webphone is off, you reject a call, or the call rings out, it will play your custom voicemail greeting and record the voicemail.




Forward missed or rejected calls to a third-party phone number instead of a voicemail.

Easily see, listen to, and download voicemails. You can even hide voicemails you no longer want on your phone.




Connect a list of contacts to your webphone. Allowing contacts to be called with merely a click.





Trigger a workflow while you're on a call. Letting you trigger a canned communication, call notes, dispositions to a third party, etc.
Want to learn more about any of these features? Don't hesitate to contact support or visit https://support.ytel.com/hc/en-us to see in-depth documentation on our products!