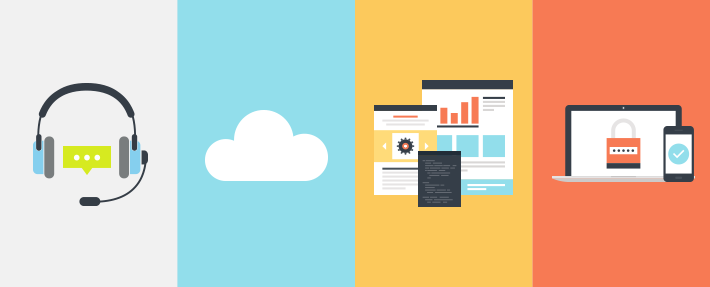 ECaaS (Enterprise Communication as a Service)


What is Enterprise Communications as a Service (ECaaS)?
Enterprise Communications as a Service gives any large scale business the ability to communicate with the flexibility and immediacy of a SMB. The basic infrastructure of an ECaaS service may be the same as a CaaS service, but the scalability will be on another level entirely.
ECaaS is implemented fully in the Cloud and gives you a collaborative contact center, analytics and integrated voice capabilities. You get all of these features without the need for on-site equipment or spending any money on maintenance. You cut down on middleman vendors, while reducing bills and removing the need to employ any IT staff to handle the apps that would otherwise be required to run a CaaS system properly.
Mobile Communications and the Cloud
ECaaS allows you to create a new communications channel for your enterprise without the need for any desk phones. You can literally carry your office number with you everywhere you go, even multiple line systems. You will be able to communicate from your smartphone, laptop, tablet or desktop.
Continuous Enterprise Communications
In previous enterprise-level business generations, you would have had to switch between many different systems in order to maintain a conversation between devices and various locations. An ECaaS system will give you a truly omnichannel solution that provides the ability to collaborate seamlessly between devices. You can transition your documents, online chats and direct voice calls along with your video conferences - forget having to call anyone back because you need to physically move.
A single sign on feature keeps you from wasting time over different platforms if you have a conversation that you need to continue on the go.
ECaaS Analytics
Enterprise level communications need analytics - it's not enough just to keep a call going. The trends of the communication channels that move over your network will give you the power to streamline internal processes and readjust communications strategies to maximize your staff. You will also be able to more easily reward the true heroes of your business and respond in real time to opportunities that come to the attention of anyone in your network.
Proper Security for Your Communications System
Enterprise level communications automatically require more security features. Outside of the ability to move seamlessly between competitive operating systems, the sophisticated security options that an ECaaS system provides will give you the reason for the extra letter on the acronym. Industry standard uptime of an ECaaS system is around 99.997%, and you will usually be able to find an SLA that is guaranteed within the open Internet.
Overall, the ability of the ECaaS system to make a huge infrastructure seem like a comfortable, secure internal network is what separates it from other "as a service" systems. If you are looking to improve your internal communications, make sure that you choose the right acronym for the job. Learn about other Platform as a Service systems we've talked about on the blog here.