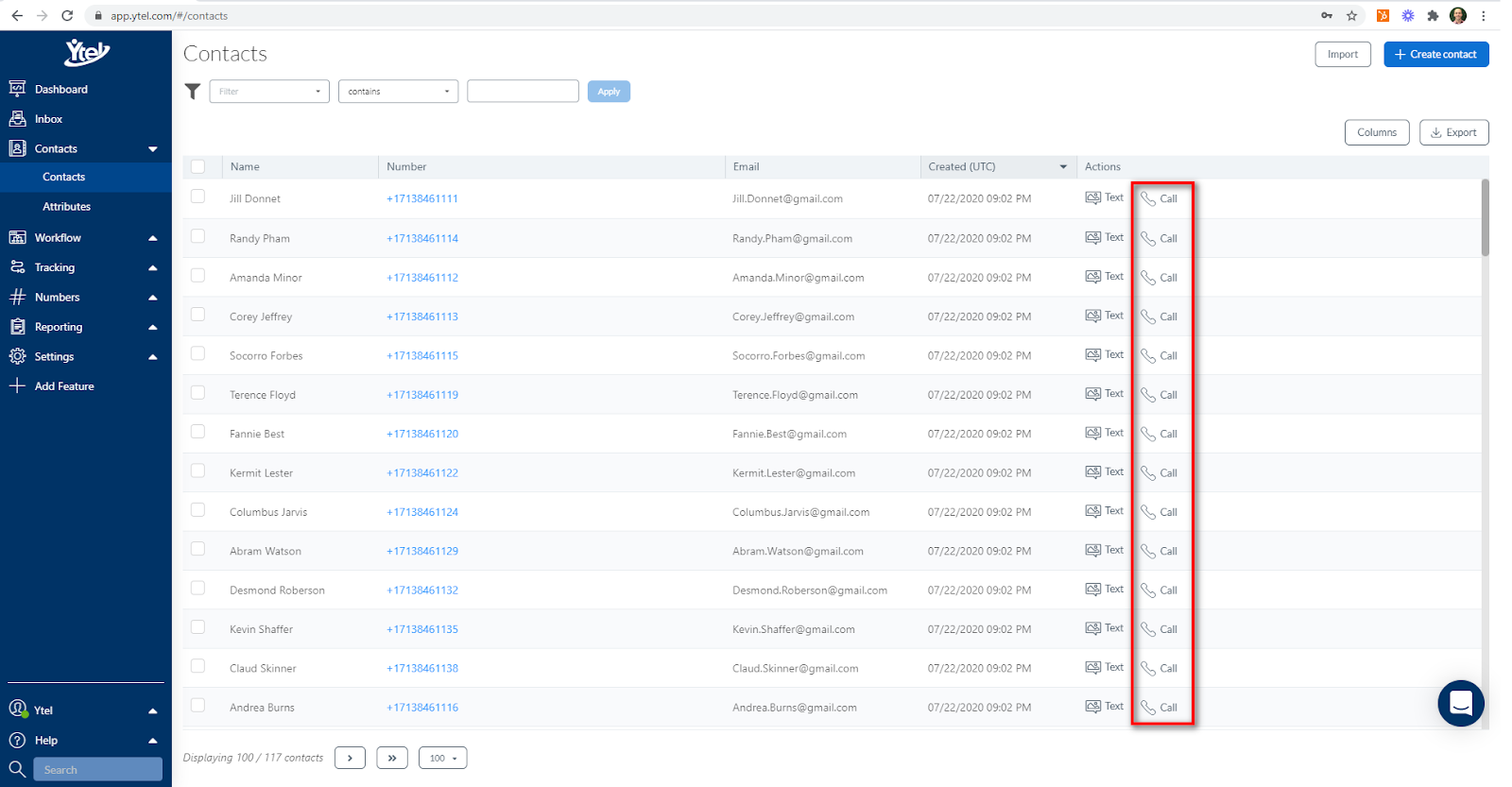 Introducing Web-Phone Lite by Ytel!
Introducing Web-Phone Lite!
The easy way to receive and make phone calls from the convenience of your desktop (without any special equipment needed)
For over a year, businesses have been sending and receiving text messages using Inbox by Ytel. Now businesses can use the same platform to make and receive calls as well!
Combining calls and texts allows businesses to easily switch between channels with the same convenience we have come to expect with our mobile phones. On a call with somebody that needs additional information? Easily send them a text message with more information or a link to a webpage. Find yourself going back and forth with a customer over text? Quickly convert that text message conversation into a phone call.
Here's how to get up and running within 5 minutes:
Assign a phone number to each user. Simply navigate to Settings and then Users. If this is your first time creating a user, check out this article.

From the Users section, you will click on the name of the user(s) you want to give calling functionality to. Then you will see the web-phone setting where you can select which of your Ytel numbers you want to assign to the user.
Please note, after you have assigned a phone number to a user, the phone number can only be utilized for making and receiving calls using the web-phone and can only be assigned to one user at a time. Just make sure you are not using that number in Tracking or have a custom inbound URL assigned to it. Otherwise, it won't work properly.


There are two places users can make outbound calls to customers. The first place is within the contacts section. From this area, users can click the Call phone icon to start a call.The other place is within Inbox. On the right-hand contact area of an inbox message you will see a phone. Once you click the phone icon you will start a call to the contact.
For inbound calls, each user will need to open their Profile section in the bottom left-hand corner and switch the "Web phone" toggle to Online. At that point, the user will see a browser pop-up whenever they receive an inbound call and can quickly answer it.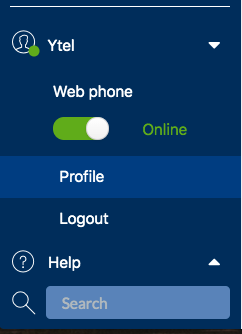 On the dial pad, there are a number of features to help you while you are on a call. The first is the minimize window option. This option located in the top right will allow you to take the phone from the right side navigation down to a small window footprint at the bottom of the screen.
The dial pad on the phone can be toggled between the dial pad and the notes section. If you are typing in notes during the call, they will be saved at the end of the call and place onto the contact record under the notes attribute.
On the bottom of the dial pad is the ability to mute a call, place a call on hold, or place an outbound call.
It's really that simple! So stop waiting and test it out today. Calling and texting customers through a single platform will make life a whole lot easier for you and for your customers.

Got questions? Please reach out to our support team through live chat.